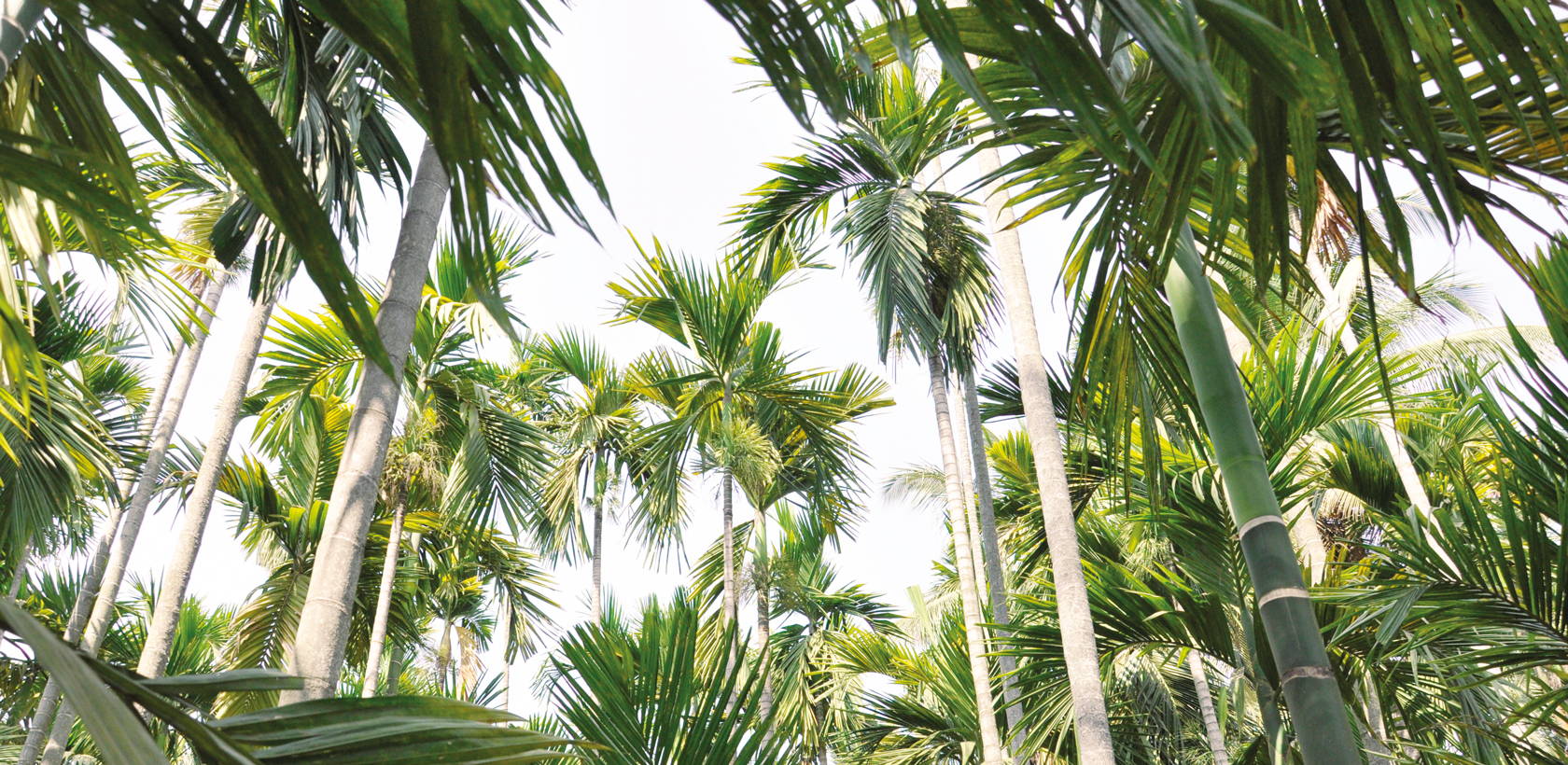 THINK SUSTAINABILITY IN THE NATURAL CYCLE

---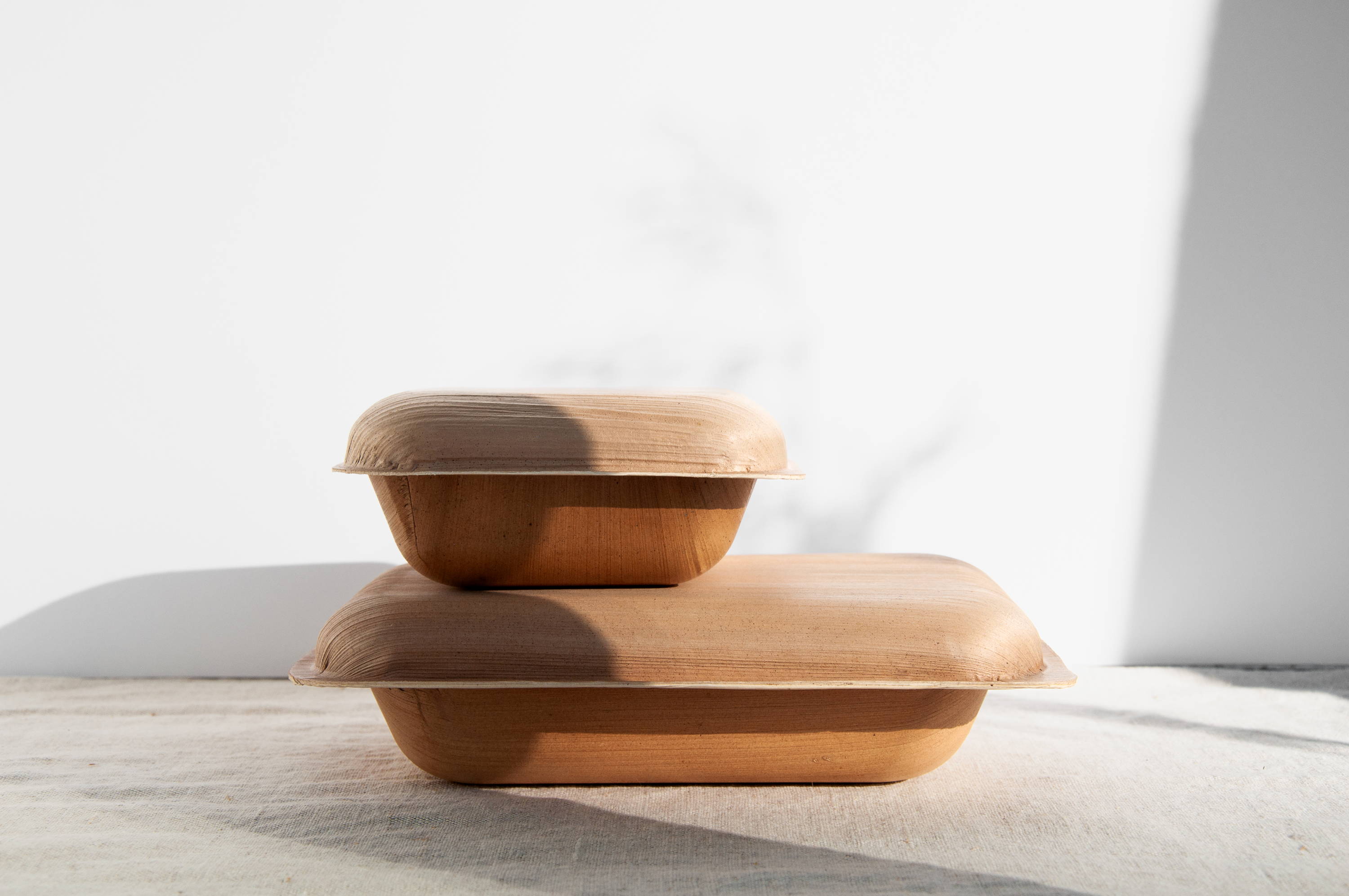 ---
Our product packaging is made from 100 % natural material and is characterized by its natural, functional properties and very special aesthetics.
Our mission is to bring truly sustainable yet aesthetic product packaging to the world. That's why we work with minimalist designs and natural materials – no plastic, no additives.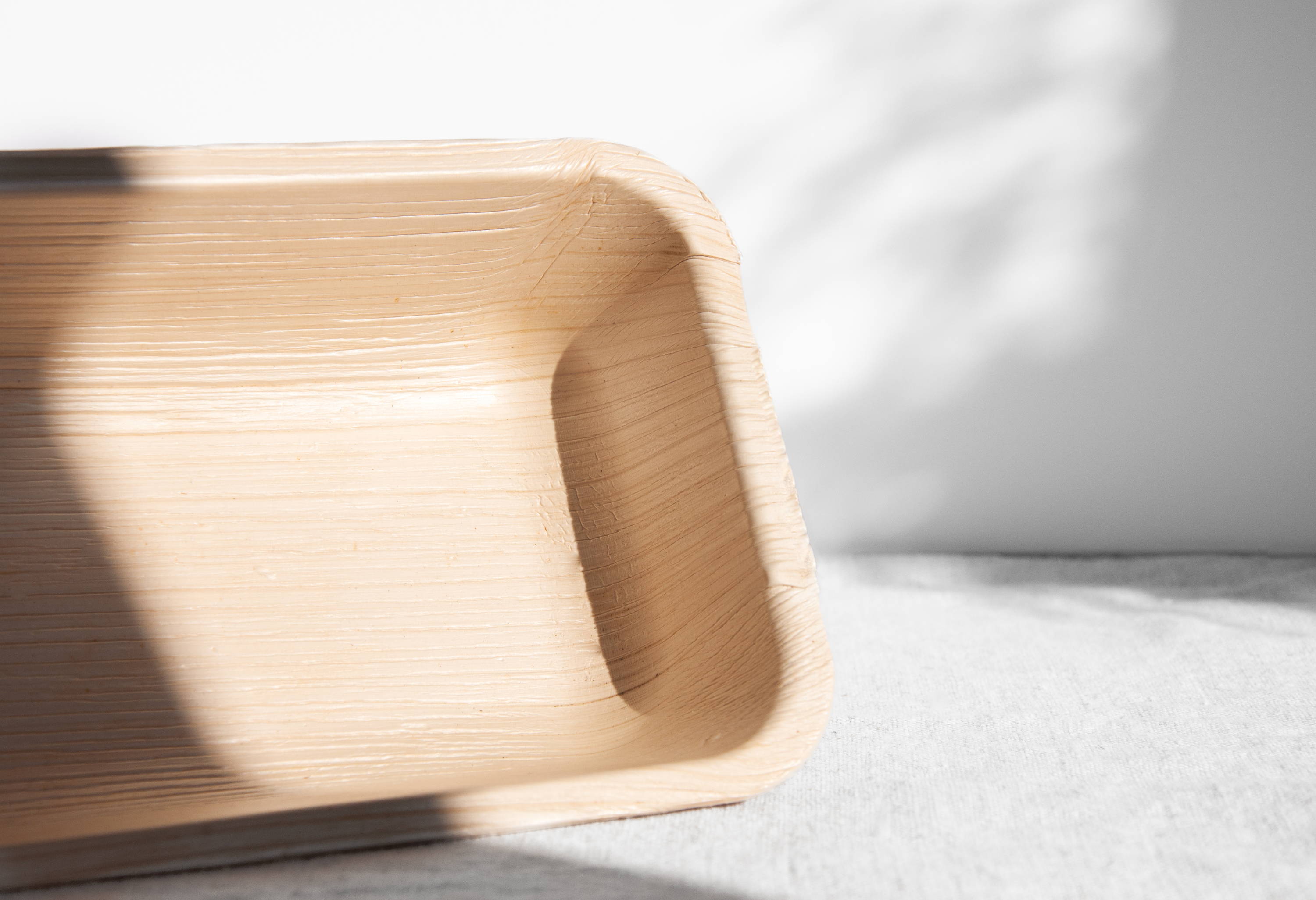 WHAT NATURE GIVES
IT TAKES BACK AGAIN.
---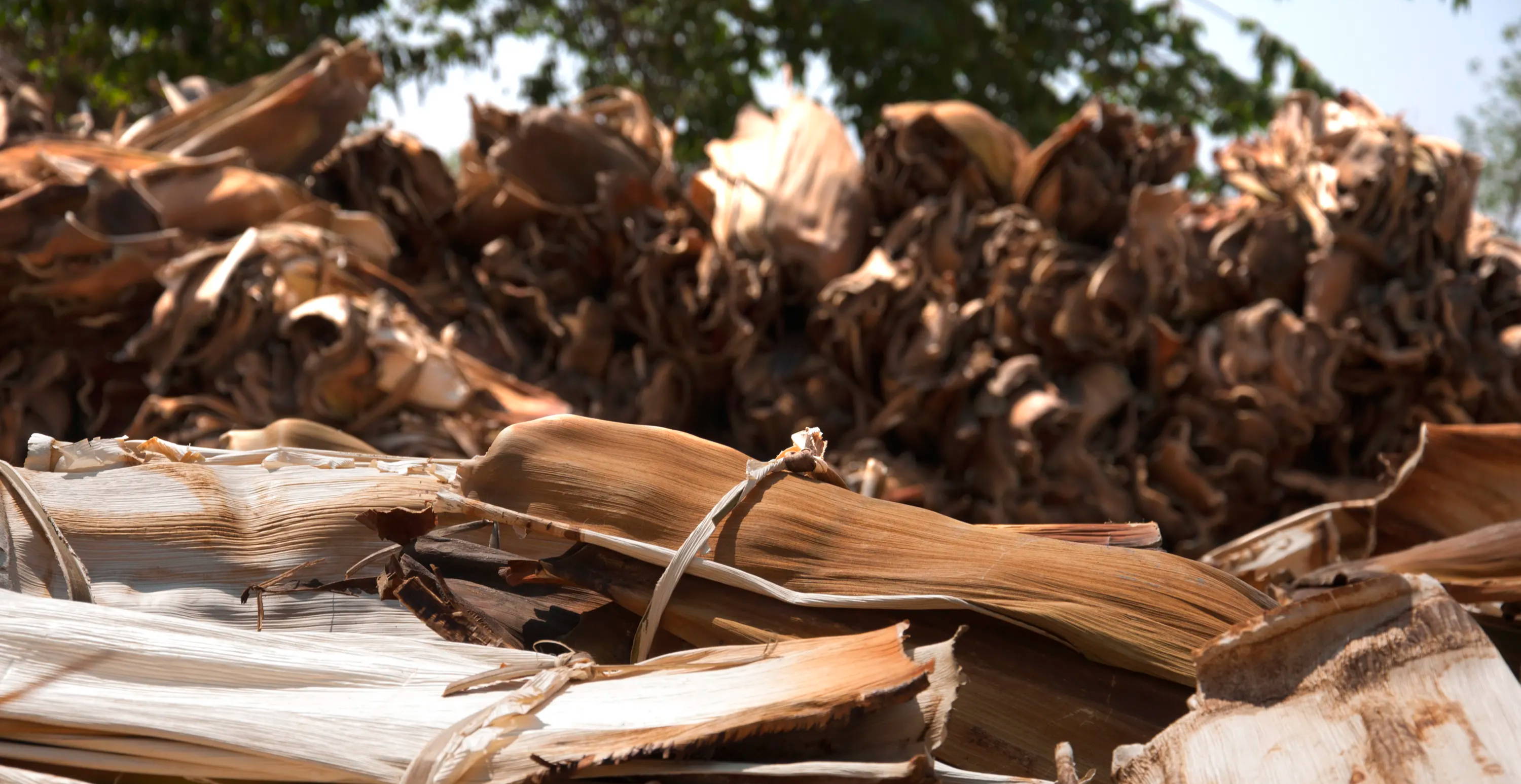 The areca palm has been cultivated for its fruit for centuries. The palm trees are therefore neither cleared for production nor do areas have to give way for new plantations. The fallen palm leaves are collected and transported to the nearby factory.
The leaves are

cleaned with water and dried in the sun until they have reached the optimal

moisture

content for processing. The untreated
raw material is finally shaped in
a
hydraulic

pressing

process
.
After the finished products are sterilized and securely packaged for shipment, they are transported to the port. From there they are shipped to our warehouse or directly to the customer.
FUNCTIONAL.AESTHETIC.SUSTAINABLE.
Our products are made from the leaves of the betel nut palm, also known as the areca palm. A natural raw material that accumulates as agricultural waste in India . As we do not use any synthetic additives during the manufacturing process , our packaging is non-toxic and fully compostable at the end of its life-span.

The material is naturally resistant to liquids for several hours without an additional coating, is suitable for ovens and microwaves, as well as being resistant to refrigeration and deep-freezing.
FUNCTIONAL.
AESTHETIC.
SUSTAINABLE.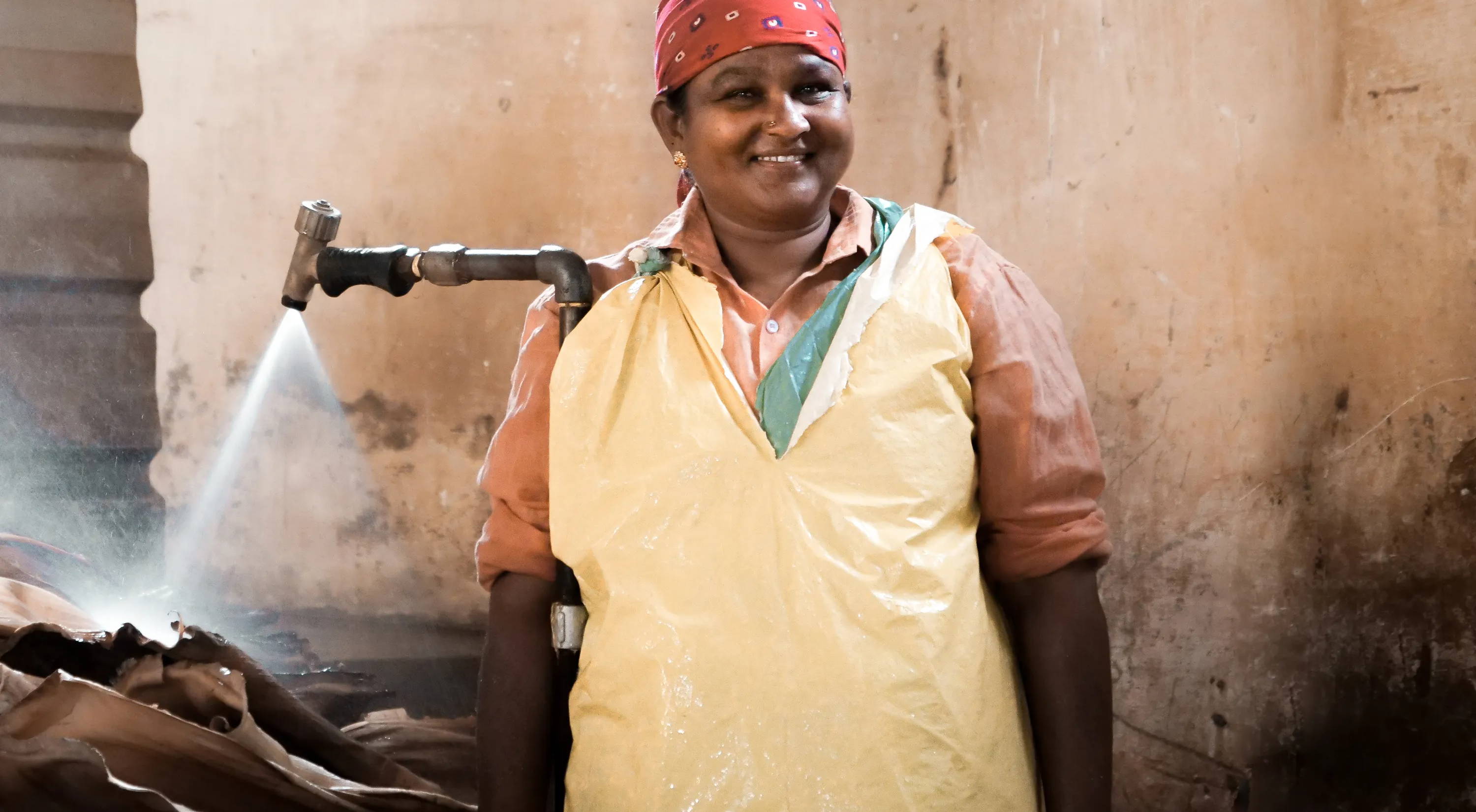 Sustainable, social and ethical management is important to us throughout the value chain. Our sustainability approach therefore naturally also includes fair production and trading conditions in India. We work with local manufacturers in the palm-growing areas, where women in particular earn their living and strengthen their independence.
Because we don't source products from middlemen, we know exactly where and how our products are made.
---
After use, our products may be reused or disposed of in one of the following bins. Please check your local disposal options, as these may vary from region to region.
---